Digital Marketing Agency
We Manage Your All In All Digital Services
We are leading technology solutions providing company all over the world doing over 40 years.
Discover More

Pakistan's Leading
Digital Marketing Agency
Digital marketing is a unique and electronic way to advertise your product on all digital channels. Serpsol is one of a growing Pakistani company. It is the top digital marketing agency in Pakistan that covers all small and large size of business. By using these online channels, digital marketing agencies endorse goods, services, and brands and give all the brands information. Our Best digital marketing agency advertises through digital channels such as search engines, websites, social media, email, and mobile apps. We gave services to change the pattern of customer interaction with the brands and products.If you've never played real money games in a casino before, you may be interested in a $5 no deposit casino. These no deposit bonuses give you the opportunity to try out different games before making a deposit. However, you should be aware that these free bonuses may have strict wagering requirements and may restrict certain games. To maximize your enjoyment of a free $5 casino bonus, choose games that offer a high payout percentage.
Digital Media Marketing
Digital marketing is a promotional activity done by the web for your brands and products. It is the key factor of marketing that utilizes the internet and online-based latest technologies. It is a digital media and platforms to promote products and services.
Website Development
We can design the latest responsive website that can easily responsive on any screen. Our development team works with dignity and ensures you like your website's layout, the graphics, and the overall feel that you want your visitors to experience. Our company also gives the services of website development.
Search Engine Optimization
We offer search engine optimization services; we also include such core services as Organic Search, On-page SEO, off-page SEO, Back linking, and Keyword research. It is a cost-effective way to get traffic from search engines. By using our services, you can increase your lead and sales of your products.
Social Media Marketing
Today social media marketing is the key factor of brands and business advertising. At this time of social networking websites, your absence on social media meant losing your clients. Serpsol, the latest social media marketing agency, provides its services.
Ecommerce Store
Ecommerce is an economic market; that's why we give e-commerce website design and development services for success. With the help of e-Commerce, we can get our product online in minutes. In the back, our expert team of e-commerce focusing on seeing your business maximizes success.
Get in touch !
About us
Choose What Matters To Your Business & Your Customer
Our digital marketing agency in Lahore Pakistan provides solutions for e-commerce, search engine optimization, social media marketing, digital marketing, and web development. Currently, SERPSOL clients come from almost all sizes of businesses. We bring a big revolution in the IT solutions our experts are always available to serve you. We have several techniques to satisfy our clients and give them our all services. If you want advertising or a website, we can almost certainly help you measurably increase your performance. The competition between the different companies for tech and IT is very high. We have an attractive web design that can target specific features of your tech company's everyday business, professional values, and origin story to make it feel unique for approaching customers.
Ready to take your brand to the next level?
We know your needs and desires and can understand your business, including your products, services, customers, company's needs, and business goals. Therefore, we offer SEO, digital marketing, social media marketing, content writing, and web development services for our client's ease.
Bringing Action To Brands
Enjoy Full-Service Digital Marketing Expertise
0
+
Happy Customers
0
+
Projects Done
Our Expert Team
Meet Our Expert Team Members
Marketing Manager
Web Developer
Web Developer
Histoire de Super Mario Bros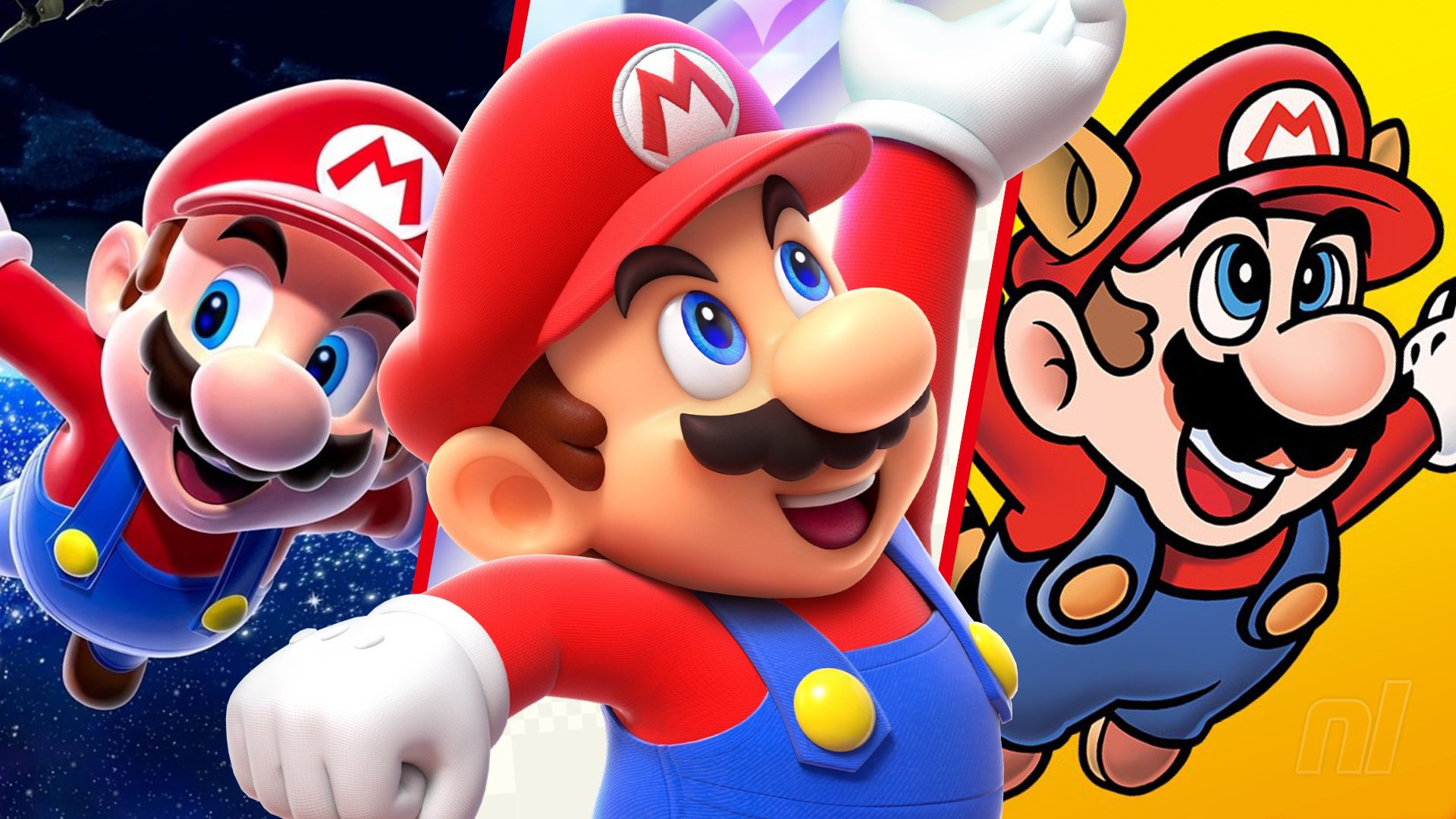 Super Mario Brothers. (1985 )

Un jour, le royaume décontracté des champignons a été envahi par la tribu des tortues, Kupa Trupa, célèbre pour sa sorcellerie. La nation champignon paisible et épris de paix est devenue pierre, bloc et aussi crin de cheval dans le champ, laissant le royaume champignon désert.
Seul le tabouret Princess Toad, l'enfant du Roi Champignon, peut résoudre la magie des champignons et aussi les ramener à leur espèce d'origine. Malheureusement, elle est maintenant entre les mains de Bowser, le roi de Bowser.
Après avoir entendu parler du sort de la tribu des champignons, Mario se lance dans une quête pour sauver la princesse des champignons des méchants champignons et ramener le royaume gâté de la tribu des champignons.
Vous êtes Mario ! Cela dépend de vous pour conserver le peuple champignon de l'art noir des champignons !

Nouveau Super Mario Bros. (2006 )

La princesse Peach a été enlevée ! Alors qu'il fait un barbecue avec Mario, le souverain préféré du Royaume Champignon est pris en main par un escroc mystique. Comment cela a-t-il pu se produire autour de Mario ?
Selon Mario, Mario et la princesse sont allés nager lorsqu'ils ont observé de la fumée tourbillonnante provenant du château de Peach. La merveille, qui s'agrandissait la moustache, agit aussitôt et courut vers le feu. Dès qu'il l'a quittée, la princesse est partie !
Qu'est-ce qui retarde la disparition de la princesse Peach ? Qu'est-ce qui retarde l'assaut du château de Peach ? Les deux situations sont-elles liées ? Bowser Jr. Avez-vous déjà cru que la princesse Peach pourrait être sa maman ?
On dirait que Mario aura besoin de tous les méga champignons qu'il peut trouver pour aller au fond.

New Super Mario Bros.Wii (2009)
Aujourd'hui, c'est l'anniversaire de la princesse Peach, donc son nom de famille a beaucoup de cadeaux. Mario et Luigi commémorent avec Toad et Princess Peach l'arrivée du grand gâteau d'anniversaire. De quel monde venez-vous ?
De façon inattendue, Bowser Jr. Et aussi ses mâles sautent du gâteau. Tout le monde s'émerveille et aussi perplexe. Les envahisseurs capturent rapidement la princesse Peach et montent à bord du grand dirigeable.
Le crapaud panique ! Mario et aussi Luigi, Yellow Toad, Blue Toad, Yoshi ! Adhérez à l'avion pour sauver la princesse Peach.
Quatre individus vivant une expérience ensemble !

Nouveau Super Mario Bros. 2 (2012 )

Mario et Luigi se rendent au château de la princesse Peach. Comme toujours, ils se plaisent à parler de la princesse Peach mais aussi de leurs aventures. Lorsque la princesse Peach dit au revoir, Mario et Luigi utilisent leur changement de queue pour voler beaucoup de pièces du ciel. Comme une technique d'obscurité noire ci-dessus, il atterrit rapidement. Lorsque les sbires de Bowser apparaissent dans l'avion et frappent également le sol juste au-dessus d'eux, un cri fort se fait entendre. À leur grande surprise, la princesse Peach sort et demande de l'aide, et ils regardent. Elle a été enlevée une fois de plus ! La quête des héros commence et une toute nouvelle aventure commence !

New Super Mario Bros.U (2012)
Le gang Bowser s'est emparé du château de la princesse Peach ! L'objectif de ce voyage est le château animé de Peach !

Nouveau Super Mario Bros. You Deluxe (2019 )

Jouez en solo ou en multijoueur n'importe quand, n'importe où avec Mario, Luigi et des amis proches ! Commencez 2 aventures à défilement latéral dont toute la famille peut profiter pour conserver le Royaume Champignon. Comprend le nouveau Super Mario Bros U ainsi que le tout nouveau jeu vidéo Super Luigi U, qui est plus fort et plus rapide. Les deux incluent Nabbit et Toadette comme personnages utilisables. Ce site dispose désormais de tous les outils nécessaires pour jouer à des jeux roms télécharger afin de revivre ces émotions oubliées.

Super Mario 3D World + La férocité de Bowser (2021)

Sautez par-dessus des dizaines de programmes dynamiques et entrez également dans le monde de Super Mario 3D ! Mario (et ses amis) peuvent utiliser différents power-ups comme Superbell pour fournir des capacités félines comme l'escalade et aussi des dégâts. Atteignez des objectifs avec environ 3 autres joueurs différents localement ou en ligne et voyez qui peut obtenir le meilleur score.
Avec la colère de Bowser, Mario atteint le lac Lappcat et affronte le Bowser déchaîné ! Joignez-vous à Bowser Jr. pour explorer un monde interconnecté sur le thème des chats… eh bien, chaque petite chose. L'équateur, la fleur, ainsi que l'oiseau ont l'apparence d'un chat. Lorsque vous gérez un Bowser Jr. avec un bon ami en mode 2 joueurs, présentez la manette Joy-Con à un ami.